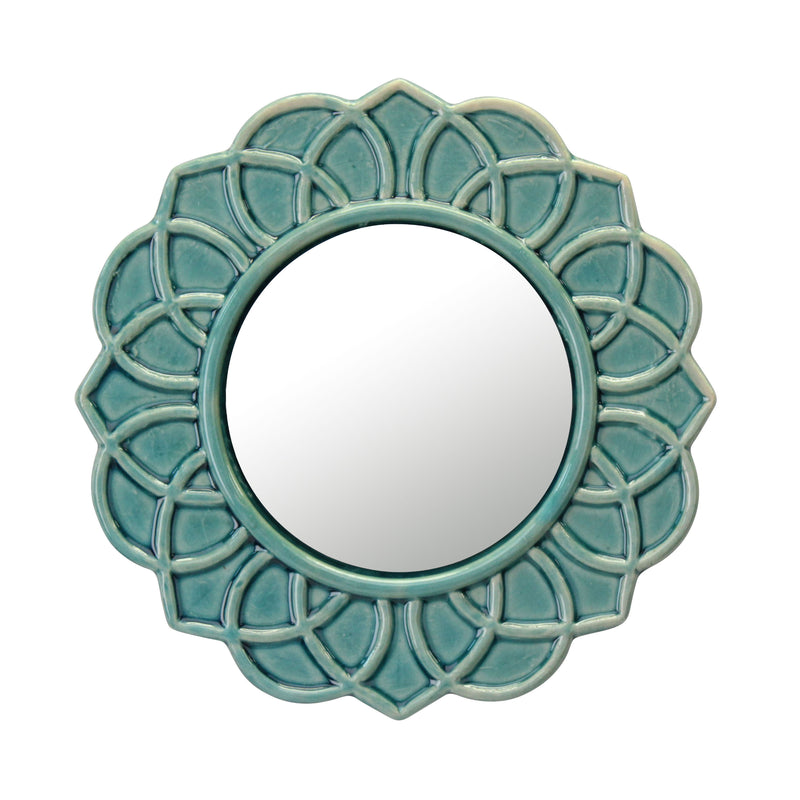 Turquoise Ceramic Circular Mirror - 5 Inch (WS)
Stonebriar's turquoise ceramic mirror adds an elegant, modern touch to any space. The mid-century ceramic mirror features a 5" diameter glass mirror accented with a worn turquoise floral ceramic frame.
Mirror comes with attached hanger and is easily installed with a wall hook or screw. Hardware not included.