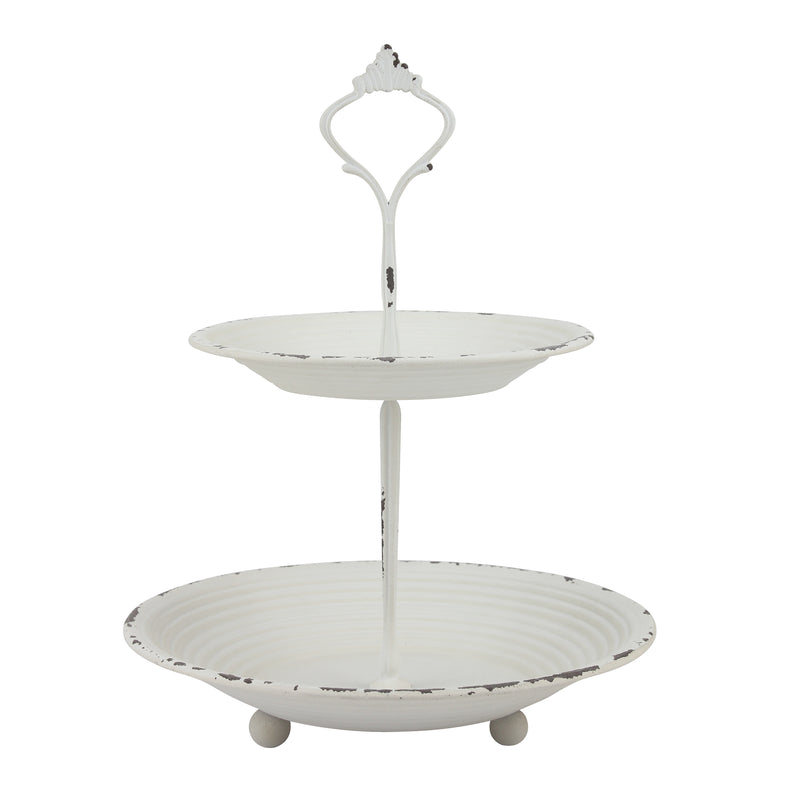 2-Tier Trinket Tray with Attached Handle - Metal - Off-White - 9.8" x 7.6"
Add a unique home decor piece that is not only practical but also stylish with Stonebriar's 2-tier trinket tray with handle. This unique catchall tray features a decorative shabby chic design and is made of sturdy worn white painted metal for a rustic feel. Keepsake catchall measures 7.6" in diameter by 9.8" in height.
It is perfect to keep small jewelry in the bathroom or bedroom or place it in the living room to keep keys, change, and trinkets. This unique catchall dish is the perfect gift for birthdays, Christmas, Mother's Day, weddings, engagements, or any special occasion. Friends and family will love their Stonebriar 2-tier trinket tray with handle.
Out Of Stock
Serving Trays
SB-6341A