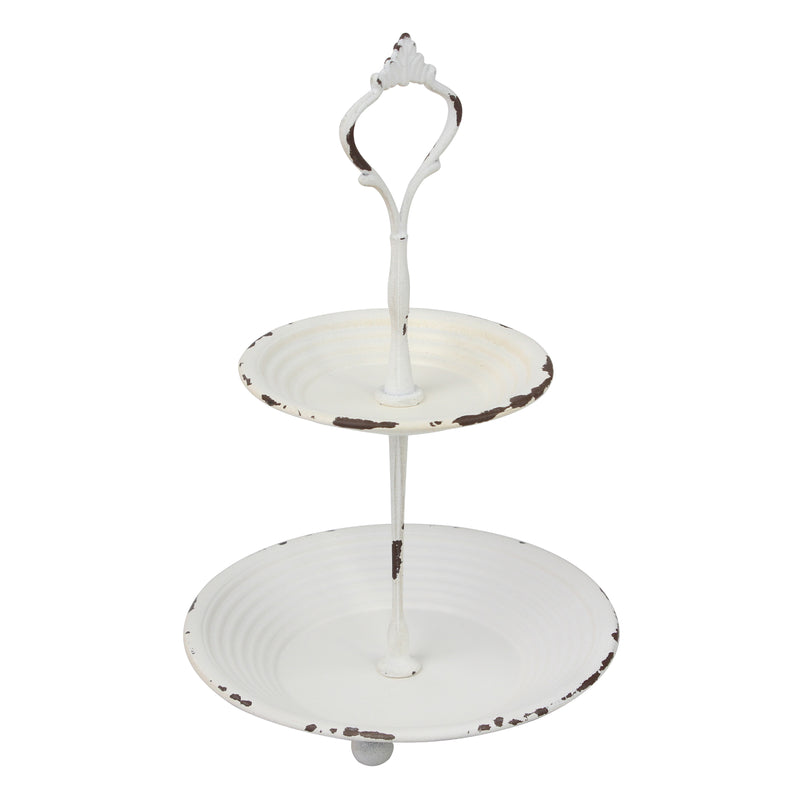 Two Tier White Metal Tray
Add a unique piece to your home decor that is not only practical but also stylish with Stonebriar's decorative vintage white 2 tier catchall trinket dish. This unique catchall tray features a decorative shabby chic design and is made of sturdy worn white painted metal for a rustic feel.
Add a unique vintage piece to any decor with this 2-tier white metal tray! Perfect for farmhouse rustic home decor, this tray can be used in a variety of ways including holding keepsakes or storing jewelry. 
The two tier tray features a chic design and comes in a white finish. 
Trinket dish measures 5.7" x 9.3"
In stock
Trinket Boxes
SB-6157A