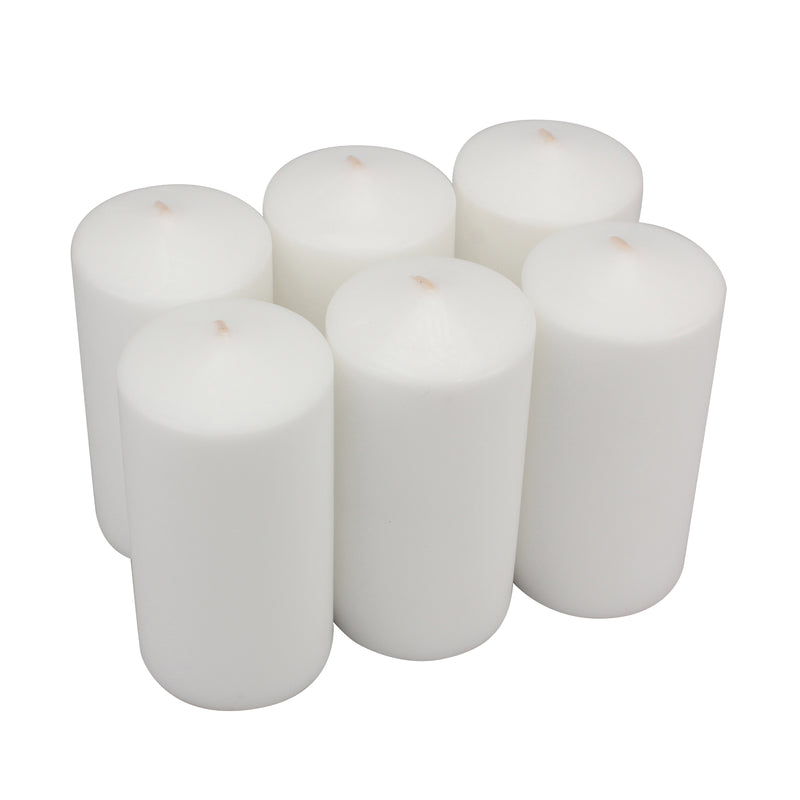 3x6 Inch Unscented White Pillar Candle Set (Set of 6)
Package contains 6 tall paraffin unscented white 3x6 pillar candles. The wicks are lead free and 100% cotton for a clean, smoke-free burn.
Stonebriar pillar candles measure 3" x 6" and are the perfect size for large and medium candle lanterns, decorative centerpieces, or mantel decoration.
In stock
Candles
SB-SP-3209A