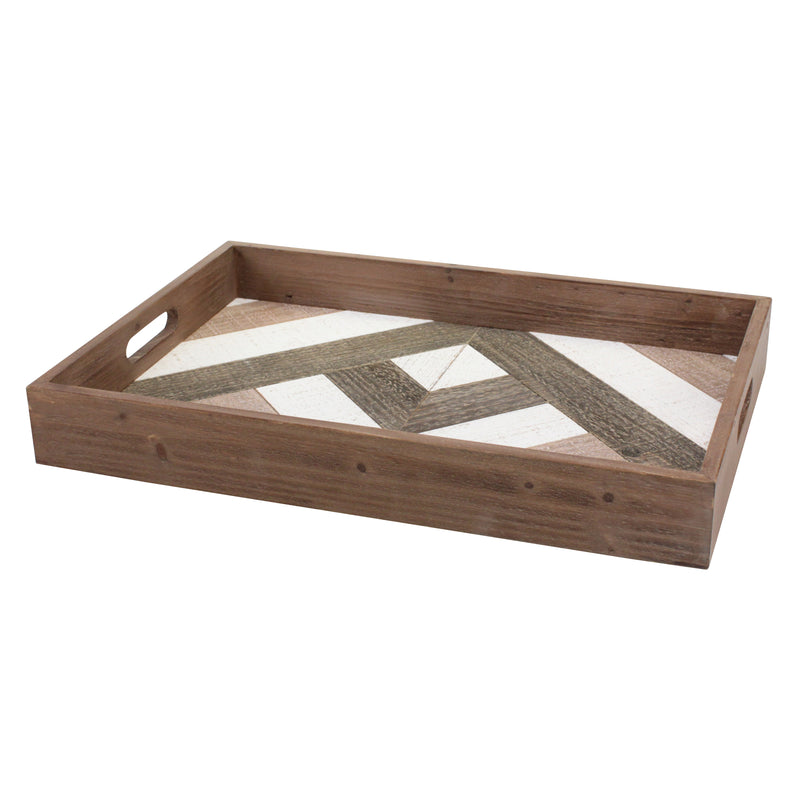 Geometric Wood Serving Tray with Handles
Create a beautiful centerpiece or coffee table decor with Stonebriar's geometric wood serving tray. Add candles for a unique rustic centerpiece or use as a catchall for coffee table decor. 
This rustic wood serving tray measures 18" x 12" and features a multi-color geometric design with two built-in handles. 
In stock
Serving Trays
SB-6219A