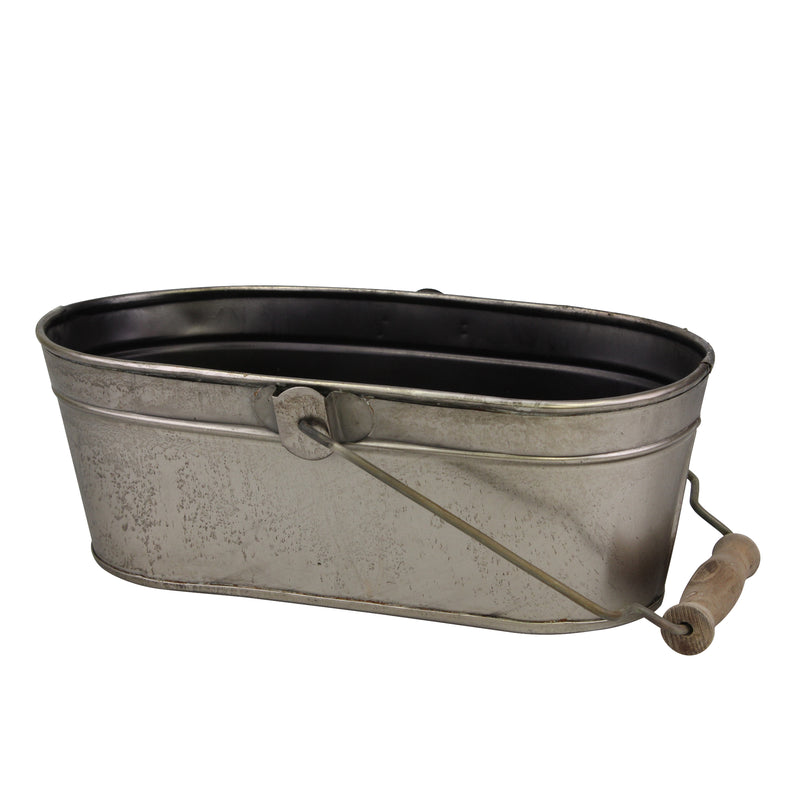 Small Oval Antique Silver Metal Bucket with Wooden Handle (WS)
This galvanized metal bucket is the perfect addition to any rustic home decor. Perfect for a variety of uses including rustic bucket planter, storage and organization, toys, pantry, or kitchen supplies. Add flowers or decorative fill for a unique wedding centerpiece. 

The oval rustic bucket measures 12.4" x 7.5" x 5.5" and can fit 2-3 bottles of wine or 6 beer bottles.
In stock
Buckets
SB-5613A-1