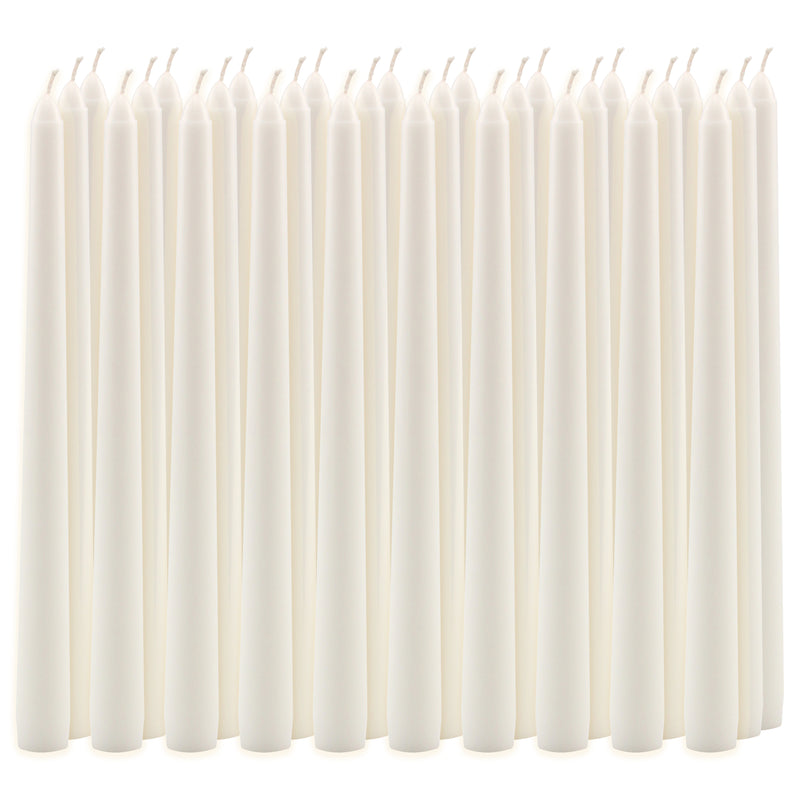 Tall 10" Unscented Dripless 30 Pack Taper Candles
Stonebriar tall 10" unscented dripless 30 pack taper candles are the perfect complement to any home decor style. Each dinner candle measures 0.8 inches in diameter and 10 inches in height. Their universal size will fit almost any candlestick or candelabra. Taper candles are machine poured with quality paraffin creating a dripless burn that lasts for up to 7 hours long.
Each candle also comes with a 100% cotton lead free wick for a clean smokeless burn. These classic candles are perfect for creating a romantic restaurant setting, decorative wedding decor, or a relaxing spa atmosphere.
Candles can be used indoors or outdoors for parties, religious ceremonies, special occasions, and emergencies.