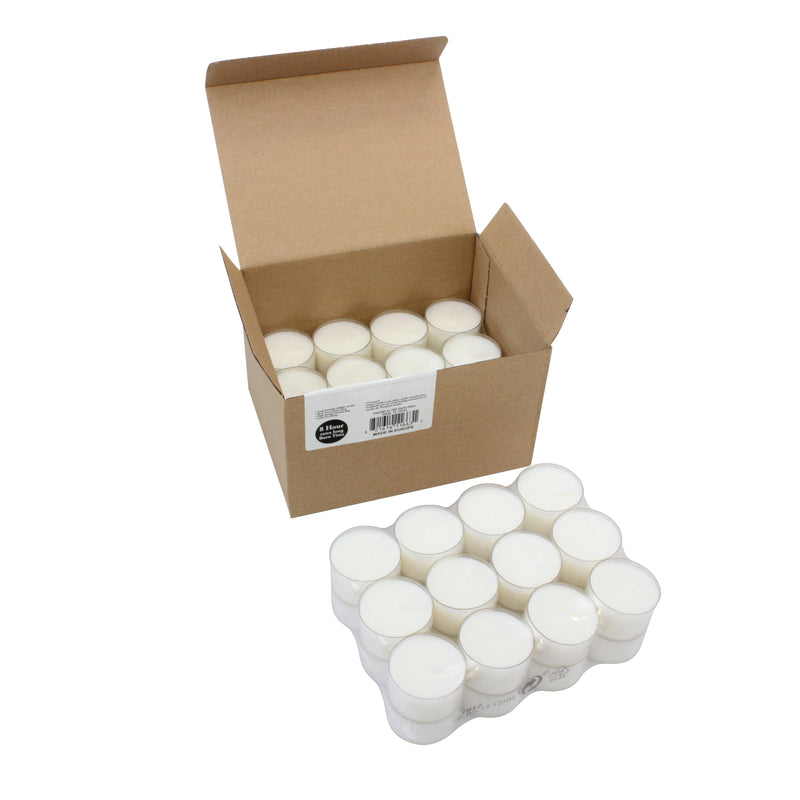 Unscented Long Burning Clear Cup Tealight Candles, 8 Hour Extended Burn Time, White (Bulk 48 Pack)
Stonebriar's long lasting tea light candles are hand poured in Europe with only the best quality sustainable palm wax. Our candles are made with lead free 100% cotton wicks for a safe, clean, and smokeless burn.
48 unscented long burning clear cup tealight candles come neatly and tightly shrink-wrapped and packaged in a protective storage box.
Candles measure 7/8" x 1.5"
In stock
Tealight Candles
SB-SP-3426A