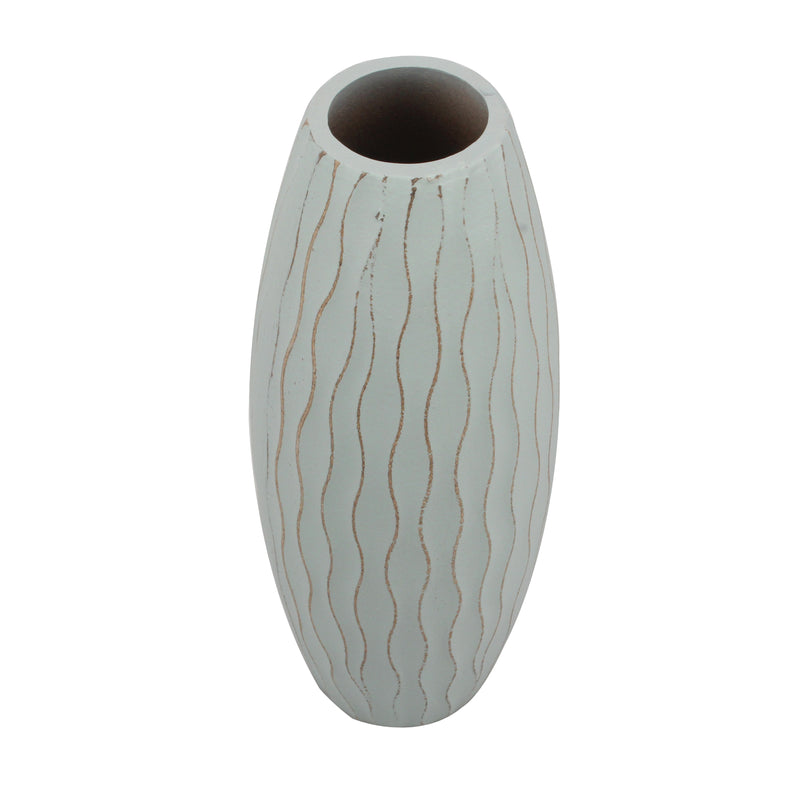 Vintage Textured Pale Ocean Blue Tall Wooden Vase, Small
Add an accent piece that will instantly enhance your home decor with Stonebriar's wooden pale ocean vase. Our decorative beach inspired design features a narrow wooden vase with wave texture and a lightly distressed pale ocean blue painted finish.
Wooden vase measure 3.9 inches in diameter and 9.8 inches in height. It is the perfect size for an accent piece in your living room, dining room, kitchen, and bedroom. Add your favorite artificial flowers, decorative sticks and branches, or filler and create an interesting centerpiece for your dining table, coffee table, mantel, or on any table top.
Stonebriar's textured wooden vase is the perfect gift for housewarming parties, birthdays, Christmas, or any special occasion.
Pale ocean vase is available in 3 different sizes. Buy one size or buy all 3 and create your own nautical inspired set.
Buy your Stonebriar wooden pale ocean blue vase today and instantly enhance your home decor.