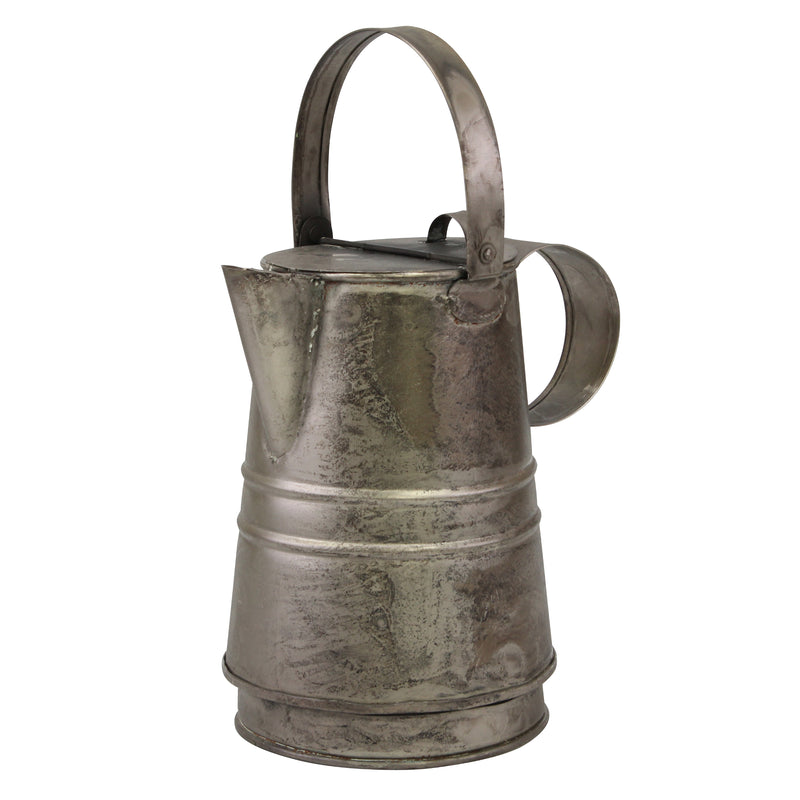 Antique Metal Pitcher with Lid
Stonebriar's Antique Metal Pitcher features a vintage aged-silver metal finish with a curved handle and hinged lid giving a rustic farmhouse or industrial decor feel. Organize kitchen utensils, use as a metal pitcher vase for flowers, or store dried and fresh flowers.

Silver metal pitcher measures 7.5 inches in height and 5 inches wide by 6.5 inches with handle and spout.
In stock
Pitchers
SB-5644A-1