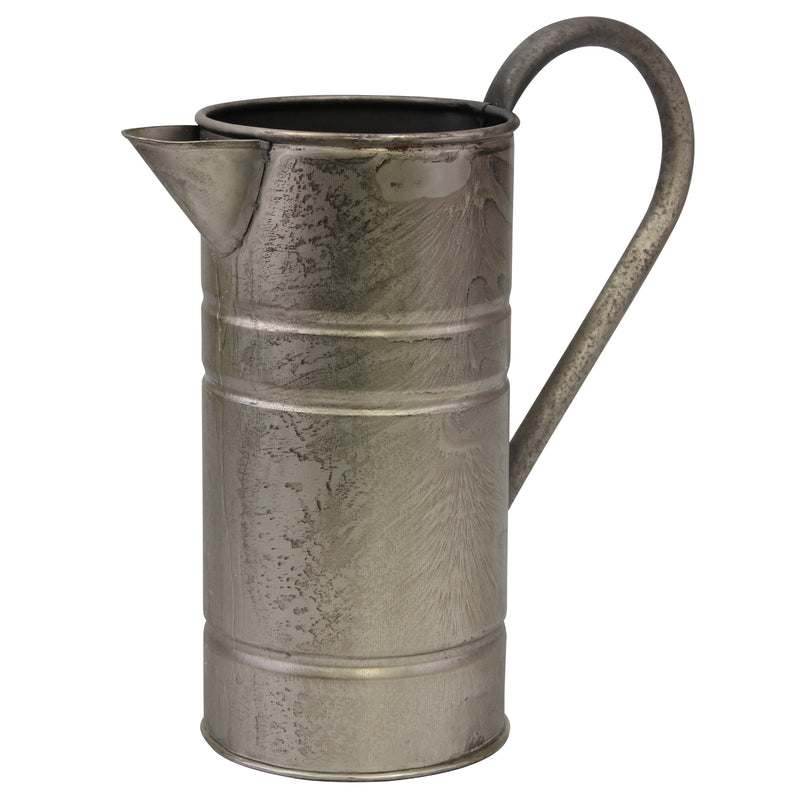 Vintage Silver Metal Watering Can with Handle
Stonebriar's Antique Metal Watering Can Pitcher features a vintage aged-silver metal finish with a curved handle and hinged lid giving a rustic farmhouse or industrial decor feel. Organize kitchen utensils, use as a metal pitcher vase for flowers, or store dried and fresh flowers.

Silver metal pitcher measures 9.6 inches in height and 4.5 inches wide by 9.5 inches with handle and spout.
In stock
Pitchers
SB-5914A-1