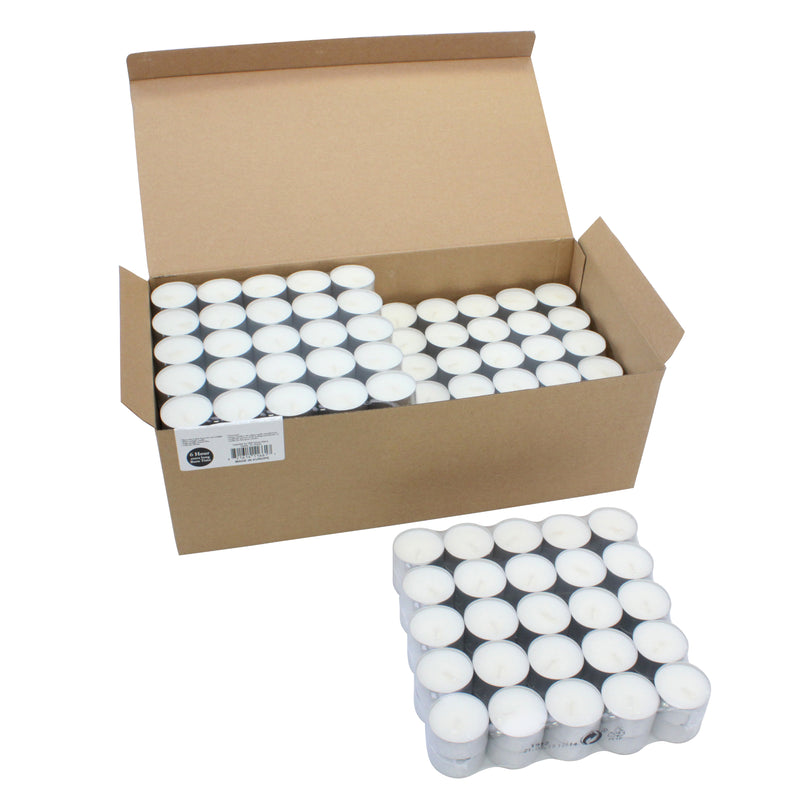 Long Burning Tealight Candles, 6 to 7 Hour Extended Burn Time, White, Unscented, Bulk 300-Pack
Stonebriar's long lasting tealight candles are hand poured in Europe with only the best quality sustainable palm wax. Our candles are made with lead free 100% cotton wicks for a safe, clean, and smokeless burn.
Our quality candles come with a 6 to 7 hour extended burn time to keep that warm glow going even longer.
Candles measure 3/4" x 1.5" and can be used for a beautiful floating centerpiece, potpourri burners, luminaries, and more.
Pack includes 300 tealight candles.
In stock
Tealight Candles
SB-SP-3424A