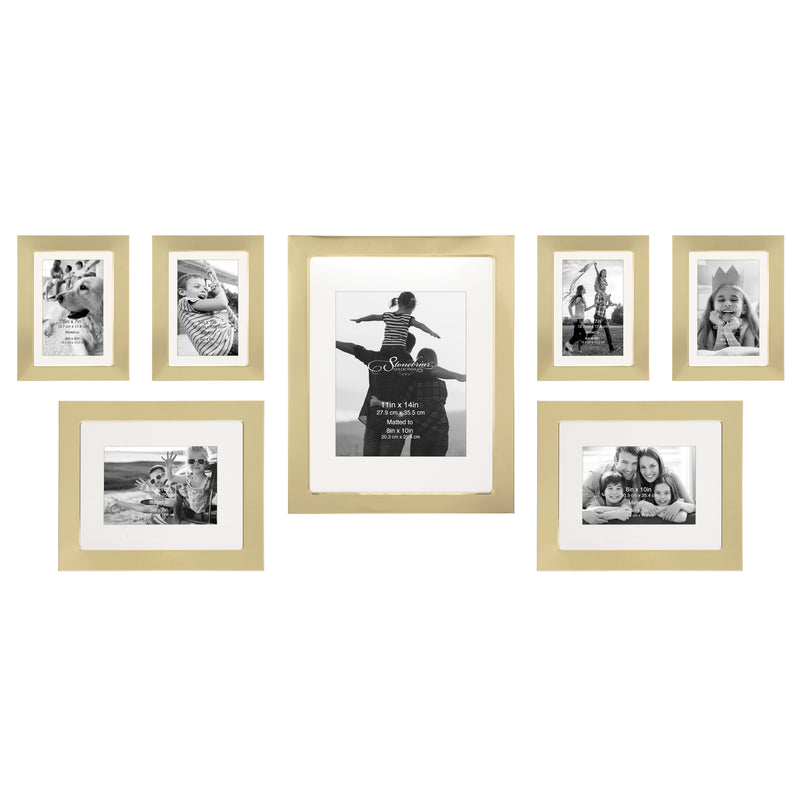 7 Piece Gold Decorative Modern Gallery Frame Set
Complete that gallery wall with Stonebriar's stamped gold picture frame set. These frames are easily loaded with the removable back panel.
Stonebriar's frame set is made of stamped gold metal with a matte finish, and pictures will be kept safe by a protective glass plate insert. 
Set includes:
(1) 11x14 (8x10 with Mat)
(2) 8x10 (5x7 with Mat)
(4) 5x7 (4x6 with Mat)
Out Of Stock
Picture Frames
SB-6175S7