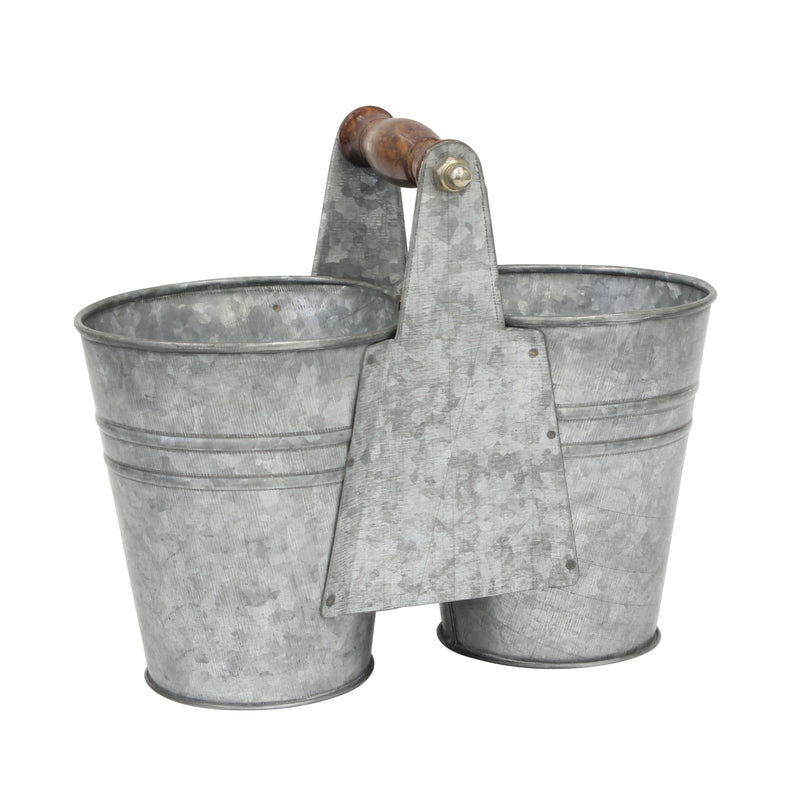 Antique Galvanized Metal Double Bucket with Handle
Stonebriar's double bucket features a vintage aged galvanized metal finish for a rustic look and a sturdy wooden handle for easy carry. 
This double bucket is perfect for storage and organization. Use it to organize office supplies, bathroom accessories, art supplies, herbs, plants. and kitchen utensils.
Rustic metal bucket measures 9" x 4.5" x 7"
Out Of Stock
Buckets
SB-5915A