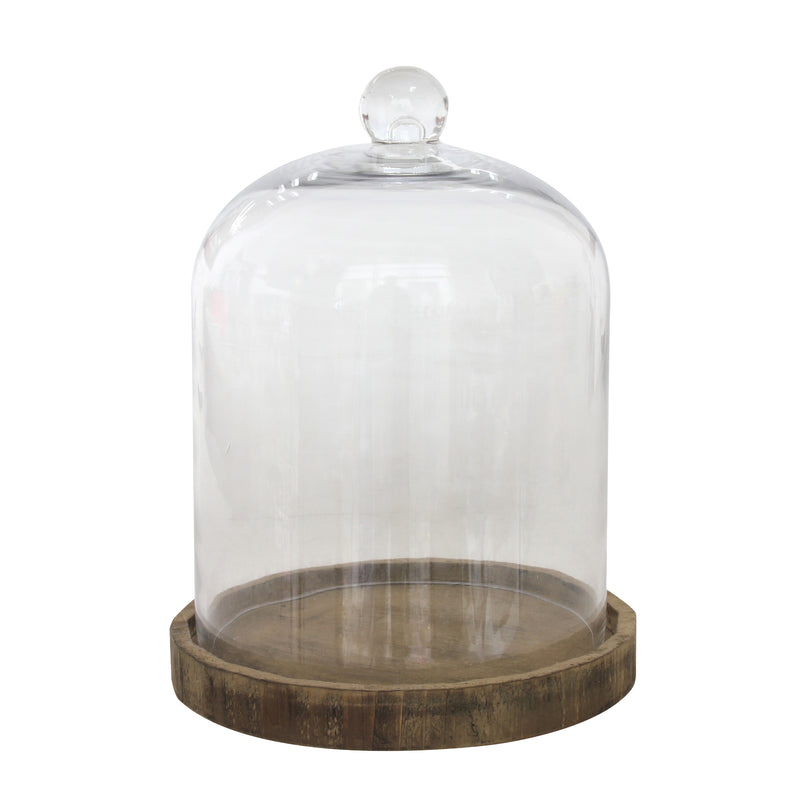 8-Inch Clear Glass Dome Cloche with Rustic Wooden Base
Add a rustic touch to your home decor with Stonebriar's clear glass bell shape cloche with wooden base. This cloche features a clear glass dome with decorative knob so you can easily remove it. The rustic wooden base measures 6 inches in diameter and is the perfect size to display your favorite pillar candles, flowers, succulents, medals, photos, and fairy lights.
The Glass cloche is small enough to use in any room in your home while making a statement. Add your favorite filler and create a unique centerpiece for your kitchen or dining room or place filled cloche on your mantle for a little added decoration.
This cloche is also perfect for wedding centerpiece decor at receptions!

This decorative cloche is the perfect size for any table top measuring 8.5" in height and the wood base measures 6" in diameter
Out Of Stock
Cloche
SB-10329B