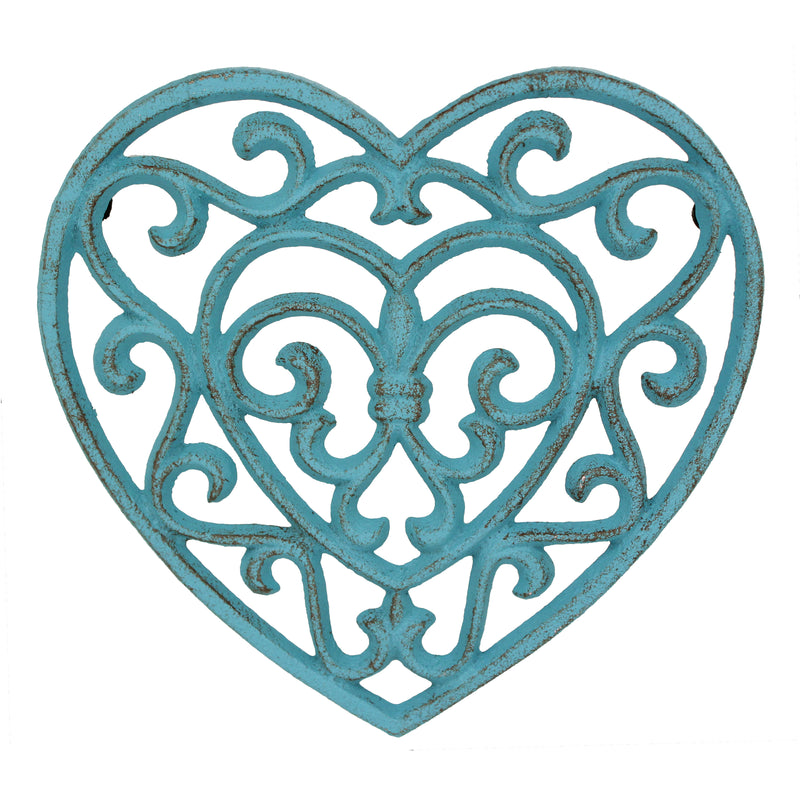 Rustic Turquoise Heart Cast Iron Trivet
Stonebriar's trivet is made with heavy duty cast iron that will last for years and features a unique heart shape design with a vintage worn blue finish.
Our vintage trivet works great as a heat-resistant hot plate or to hang trivet on the wall for a decorative display when not in use.
This decorative trivet comes with rubber feet to keep counter and table top safe from pots and pans and hot dishes while cooking.
This unique trivet measures 7.5" by 7"