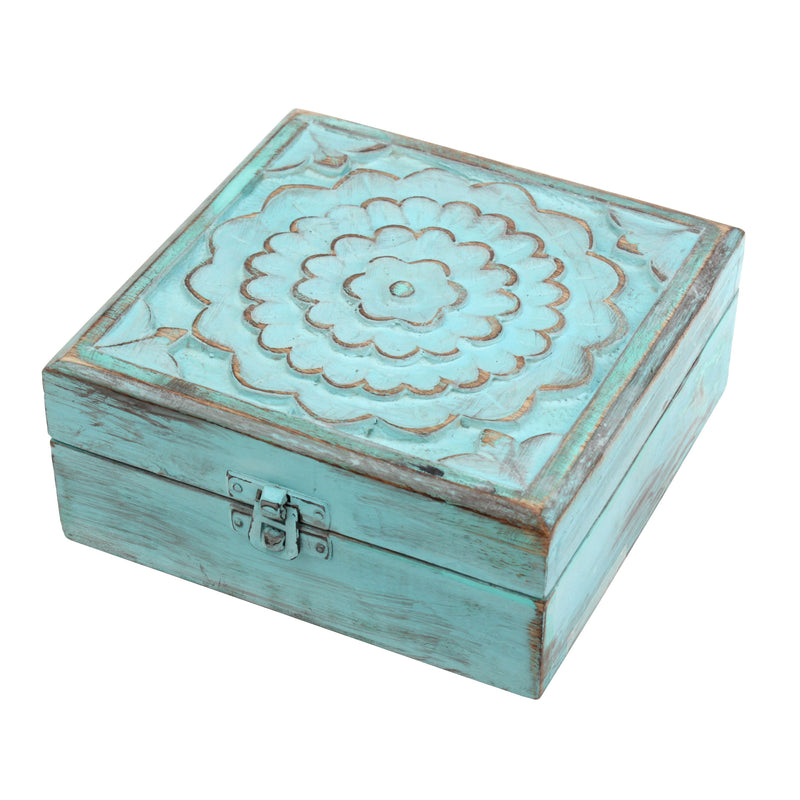 Weathered Sky Blue Wood Box with Hinges and Carved Floral Design
Add a unique piece to your home decor that is not only practical but also stylish with Stonebriar's decorative worn blue wooden trinket box. This unique piece features a worn pale blue painted finish and an elegant floral design carved into the hinged lid giving a vintage feel.
Worn blue box outer measurements are 6" x 6" x 2.6" and is multi-functional. It can be used as a decorative small jewelry box in the bedroom or place it anywhere around your home to collect all of your memorable keepsakes and favorite trinkets. The options are endless!
This unique storage container is the perfect gift for birthdays, Christmas, Mother's Day, weddings, engagements, or any special occasion. Your friends and family will love their Stonebriar worn blue floral trinket box.
Out Of Stock
Containers
SB-5926A